AITP (Association of IT Professionals)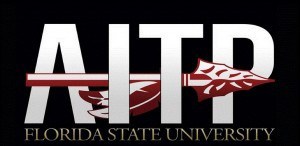 WHO IS AITP?
The Association of IT Professionals (AITP) is an organization comprised of career-minded individuals who seek to expand their potential through events, networking, mentoring, and socialization. The organization follows a strict code of ethics, instills professionalism, and defines obligations to management, fellow members, society, the College and University, employers, and the country. The national organization was founded in 1951 as the National Machine Accountants Association (NMAA). Through many name changes and technology evolutions, the name AITP was adopted in 1996. AITP members span every level of the IT industry from mainframe systems to micro systems, to PC based LAN and WAN systems, to virtual systems and the internet. The national AITP organization has special niches created that cater to the special interests of members that work in all segments of the economy.
WHO IS AITP@FSU?
The AITP: FSU Chapter was launched in the Fall of 2005 by students at the College of Communication and Information. The 2005-2007 period was a building time under the leadership of Willie Jackson. Starting in the Fall of 2007, the new President, Cedric Nabe and the new faculty advisor, professor Ebe Randeree, worked to expand the presence of AITP on FSU's campus. The organization has grown from under 15 members to over 75 and has become the primary student organization for the College of Communication and Information's Information Technology(IT) and Information, Communication and Technology (ICT) programs.
OUR MISSION
AITP is a recognized student organization at Florida State University.  The organization is focused on developing and mentoring students in the Information Technology (IT) and the Information, Communication, and Technology (ICT) programs, however, we welcome students from all majors.
HOW TO GET INVOLVED
Contact Ebe Randeree (eranderee@cci.fsu.edu)
SOCIAL MEDIA
Facebook https://www.facebook.com/groups/aitpfsu/ LinkedIn AITP@FSU Twitter  @AITP_FSU
ACTIVITIES 2015
Professional Events (guest speaker series, mentorship events, career days, internship opportunities, company tours)
Company Outreach (through TalTech Alliance and other local professional groups such as Refresh Tallahassee and the Tallahassee SQL Server User Group(TSSUG))
Student Interaction (Game Days, Bowling, Picnics, Pizza Nights)
Community Impact (leadership roles, outreach to schools, service events)